News
Aqua bags vs Traditional Punching Bags
Thu 11th May 2023 by Nick Philips
Aqua bags vs Traditional Punching Bags
If you have been down to Luvfitness and done one of our boxing classes, you'll know that we have 15 aquabags in our boxing studio. They are great at absorbing heavy punches, which is why we favour them over traditional punching bags (the long, leather ones you see in a lot of places). Their ability to absorb punches isn't the only reason why we choose aquabags, there is actually a whole host of benefits to using them.
Aquabags are the latest form of punching bags to enter the market, they are filled with water, as the name suggests, as opposed to sand, which has been the most common material used in punching bags up until now.
They mimic our bodies, 60% of our body is made up of water so punching a bag of water with a thick rubber skin is a great replica of punching a body, giving you that real boxing feel. They offer increased flexibility and the ability to absorb kinetic energy from our punches. Making it much easier on the tiny joints and ligaments in your knuckles and fingers. The teardrop shape of the bag allows a greater range of punches to be thrown, especially that uppercut. It is often difficult to throw uppercuts on conventional bags, as you can't get underneath them, with aquabags you can throw some really hard punches from all angles. No matter how powerful your punch is, the elasticity of aquabags lessens the risk of any possible injuries to you knuckles, wrists, and arms.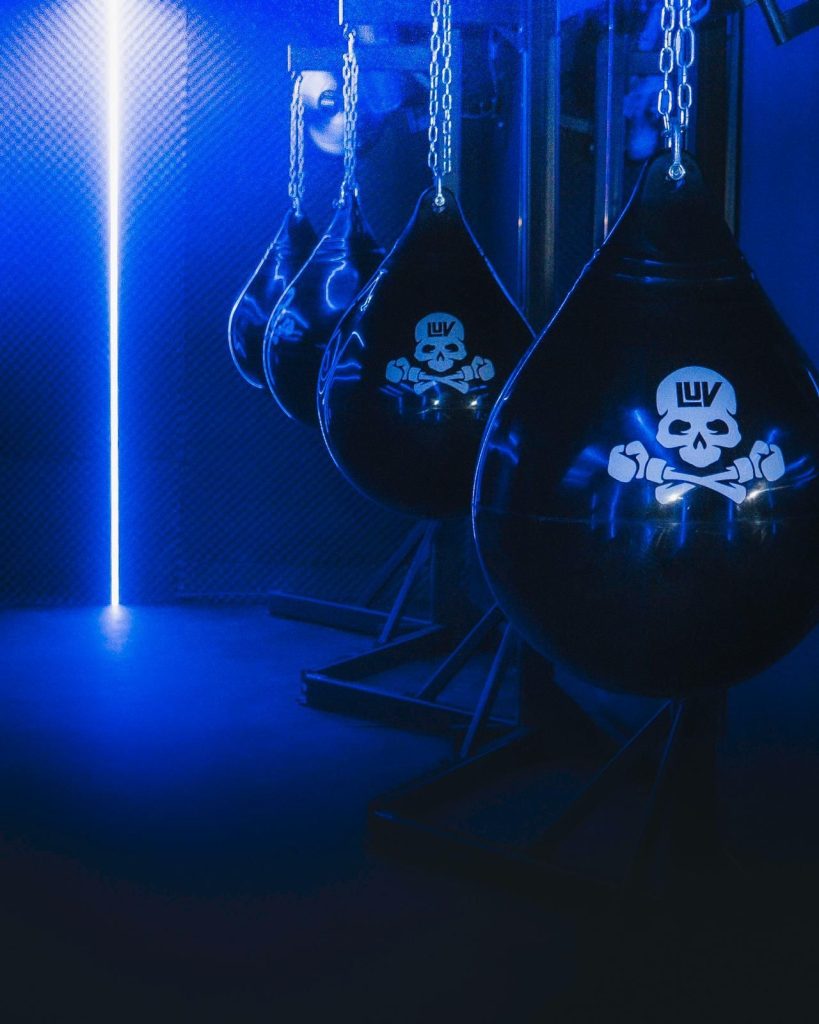 There's a reason why so many professional boxers now use aquabags, Canelo Alvarez and Gennady Golovkin to name a couple. We want our LuvFitness members to have top quality gear in their workout, which is why we decided to opt for aquabags. Letting all you boxers make the most of your workout, getting stronger and more powerful on those bags every time you visit the studio.
Have we convinced you enough? You can buy one for yourself through our website. Your very own LuvFitness aqua bag at home. How good is that?https://www.luvfitnessstudios.com/product/frame-water-bag/
– Team Luv